THE MARKETINGUNITY PLATFORM
More than ever, you need optimal performance from all your marketing resources – including your own marketers and your external partners. MarketingUnity connects them all, and gives them the functionality they need to work together as a single, cohesive team.
All users' actions and data are automatically updated to the central database, as they happen. This information is immediately available to  any authorised user that needs it – to complete every task and project on time and under budget.
MarketingUnity also gives Managers 24×7 fingertip control – of campaign progress and status, digital assets, workflows, and data – and comprehensive management information shows them the 'big picture' they need to drive informed, continuous improvements.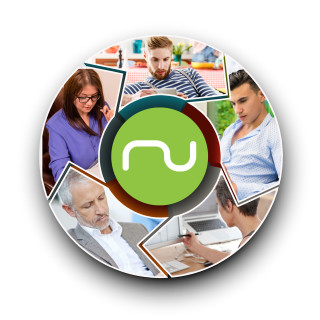 KEY FEATURES AND BENEFITS
Enhanced return on Marketing investment.
Our key design objectives are efficiency, to cut costs, and effectiveness, to enhance revenue. Throughout the platform, we automate manual tasks wherever possible, and implement 'best practice' processes that streamline the rest. The platform also includes a specialist procurement module, to ensure that material and services costs are minimised.
At the heart of MarketingUnity is a powerful database, that is continuously updated online. It's data is distributed by sophisticated workflows to ensure that all users have a continuous supply of accurate and up-to-date information.
By distilling our clients' management expertise into processes, workflows and checks right across the platform, MarketingUnity delivers continuous 'hands off' control and frees up valuable management time. That time can be put to great use via 'hands on' control, using the comprehensive information that MarketingUnity supplies to identify opportunities for strategic improvements.
Every customer gets their own unique set of applications and data. Each one is protected by the same security mechanisms that major banks use. And every user gets a menu and permissions aligned to their authority level. So online collaboration does not come at the cost of compromised security.
MarketingUnity can be implemented as a complete platform, or any desired combination of modules. It can be licenced and installed 'on-premise' or hosted and delivered 'on demand'. It can be paid for monthly, quarterly, yearly or on any other timescale that suits our customers' preferences. And it can be installed for a single user or a global enterprise – so every customer gets the flexibility they need, and consistently great value.